Hello Waterloo Region Greens! Here are some events that are sure to be of interest to people who care about the Environment and Social Justice issues.
---
Location
Elmira Branch, Waterloo Regional Library System
Address:
65 Arthur St. South, Elmira ON, N3B 2M6
Event Details:
Attend this informative session where you can participate in discussions and get questions answered. Registration required.
Thursday, March 14 6:30 – 8 p.m.
Climate Action in Waterloo Region: What is our local progress and what are the plans for the future?
Presented by Katarina Milicic, ClimateActionWR
Additional Details:
Wheelchair Accessible
Live and Learn Series – Climate Action – Registration
---
This event is dedicated to building a youth voice to speak up for climate action in solidarity with Greta Thunberg and other young people across the world.
Join the students on FRIDAY, MARCH 15th from 12.30 to 1:30pm in solidarity with a worldwide climate strike outside of MP Bardish Chagger's office / Waterloo City Hall at 100 Regina Street in Uptown Waterloo. Map The focus will be on youth, but all are welcome.
Kitchener-Waterloo Climate Save, RISE for Climate Waterloo, Divest Waterloo, and the local chapters of Citizens' Climate Lobby and 350.org would like to facilitate and support youth climate strikes in our region … for their future.
This event will be held the 1st Friday of every month.
Fridays for Future Climate Strike: Kitchener-Waterloo | Facebook
---
Just Eat It – A Food Waste Story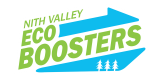 The Nith Valley Ecoboosters are pleased to present an event about food waste. Recent media attention has focused on the amount of food that is wasted each year in Canada. Join the Ecoboosters on Wednesday, March 20th, 2019 from 7:00 to 9:00 p.m. at Zion United Church, 215 Peel St., New Hamburg (Map) to view the film "Just Eat It – A food waste story" and hear from three expert panelists who will share their thoughts on this issue.
The panelists include Dr. Alison Blay-Palmer, the director of the Laurier Centre for Sustainable Food Systems at Wilfrid Laurier University; Dr. Mike von Massow, the OAC Chair in Food System Leadership at University of Guelph; and Jennifer Pfenning, Director of Human Resources and Marketing, Pfenning's Organic Farms, New Hamburg. Following the panel discussion, there will be an opportunity for the audience to ask questions.
This event is free but registration is required. To register, use the following link: https://www.eventbrite.com/e/just-eat-it-film-screening-and-panel-discussion-tickets-53254237859
For more information, email nvecoboosters@gmailcom
---
UN International Day for the Elimination of Racial Discrimination
Join CROSS CULTURES magazine's 18th annual commemoration of the UN International Day for the Elimination of Racial Discrimination for the entire Waterloo Region
Open to everyone!
From 8:45am to 11:00pm at Kitchener City Hall Map
we start with indigenous prayer, O Canada and greetings from dignitaries
morning – focus on students from public, Catholic and private schools
afternoon – open interactive roundtable and panel discussions, documentaries

the meaning of being indigenous to a land
what is race? why racism?
youth identity
open for more suggestions and speakers

evening – peace concert and arts and culture extravaganza
Open invitation to all artists . . . music, drama, spoken word / poetry, dance, visual … and crafts, fashion show ???
CROSS CULTURES has been working on a MUTUAL RESPECT campaign
and last year unveiled the prototype for what is hoped will be completed by March 21st for a monument to be placed at the clock tower entrance of Victoria Park ..
This event is always a work in progress, and we would love to hear from you!
Gehan D. Sabry
Editor / Publisher
Cross Cultures magazine (since 1991)
POB 20002 Kitchener ON N2P 2B4
email: crosscultures@bellnet.ca
www.crosscultures.ca
---
These are not Green Party events, but you can be sure Greens from Waterloo Region will be there. All these events and more can be found on the KWPeace calendar of Peace and Social Justice events.