Elect Shefaza Esmail for the Ontario election on June 2!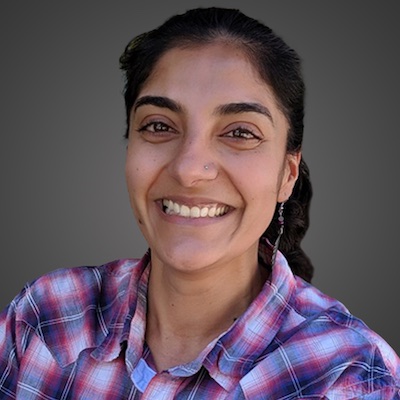 Shefaza Esmail believes that we can work together to implement solutions and create community capacity for a sustainable future.
Shefaza has a background in environmental engineering and currently teaches in the School of Environment, Resources and Sustainability at the University of Waterloo. Hopeful in the face of climate change, her academic pursuits have led her on a path of learning about environmental sustainability and the most pressing issues of today. Her PhD research showed that while food insecurity, soil degradation, and rapidly increasing sprawl are causes for concern in growing urban centres, the resilience of these cities can be bolstered by implementing new solutions for a changing world.
With a focus on her students, Shefaza encourages curiosity, critical thinking and meaningful social responsibility. She is eager to use these leadership qualities to mobilize the Green movement in Waterloo region and stand behind Mike Schreiner to be a strong voice at Queen's Park.
Shefaza works with the BrainSTEM Alliance, where she shares STEM knowledge with youth in engaging workshops. In her free time, she also enjoys rock climbing, exploring through local travel, and volunteering within the Ismaili community.
Visit Shefaza's linktree page for all of the ways you can follow her, or contact her at shefazaesmail@gpo.ca.
Waterloo Green Party
Connect us at waterloo@greenparty.ca.
Green Party of Canada
Donate directly to your federal Waterloo Electoral District Association:
Help us be ready if an election is called.
Green Party of Ontario
You can donate directly to the Waterloo provincial Constituency Association:
Any amount you can spare will help elect the Green representation you want, and will certainly be greatly appreciated!
Send a message
Riding map